Box fan sound


Listen free, sleep great
Available on: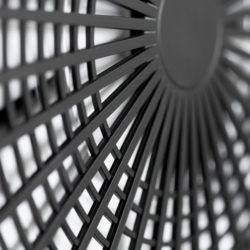 Box Fan is our #1 sound with over 💯 million streams.

Fall asleep faster and stay asleep longer with the best Fan Noise on the Internet! The Box Fan noise was professionally recorded and perfectly looped to aid in relaxation and sleep throughout the night. Find the popular sleep sound online for free or download White Noise to discover alternative fan noises and other free sleep sounds.
Listen to Box Fan on Spotify
Listen to Box Fan on Apple Music
Direct Link to Apple Music and iTunes Music Store
Listen to Box Fan on Amazon Music
Direct Link to Amazon Music
Listen to 10 Hours of Box Fan Noise on YouTube
Direct Link to Box Fan 10 Hours on YouTube
Watch Box Fan Sound Visualization on YouTube
Direct Link to Box Fan Visualization on YouTube
Direct Link to Google Play Music
About the Box Fan Sound
Fans are one of the most popular sleep sounds. The sound induces sleep by producing a wide range of frequencies which masks unwanted noise resulting in an uninterrupted sleep. Save on space and energy consumed by your current fan and stream the medium-speed fan sound for free.
Why the Box Fan Noise Helps You Sleep
Even when you are asleep, your brain is scanning and listening for sounds. If it is too quiet, unwanted noises, such as faucet drips or noisy neighbors can interrupt your sleep. The motor of the fan generates white noise by producing a wide range of frequencies. The frequencies mask those unwanted noises which allows you to fall asleep faster and stay asleep longer.
Other Benefits of Listening to White Noises
Relaxes the body and mind
Reduces stress
Soothes fussy and crying babies
Increases focus
Relieves headaches and migraines
Masks tinnitus (ringing of the ears)
Stream Box Fan Sound
Stream directly from this website or across all digital music stores including Spotify, Apple Music, iTunes, Amazon, and Google Play.
If you don't pay for a streaming app you can also access 10 Hours of the Box Fan sound for free on our YouTube Channel. Or download the White Noise App to your mobile device and take this sound plus thousands more with you on the go.
More Fan Sounds
The Box Fan Sound is our most popular noise but everyone has different tastes in fan noises which is why we added More Fan Sounds! Listen to Oscillating Fan, Air Conditioner Fan, Kitchen Fan, Bathroom Fan, and Garage Vent Fan to see if you prefer these fan sounds over the popular Box Fan Sound.
Learn more about White Noise Generators
Visit the TMSOFT website and read this in-depth article on how white noise helps you sleep as well as the differences between colored sounds including white, gray, brown, pink, blue and violet noise.
Relax. Sleep. Better. with TMSOFT