The Fan Noise Generator app generates custom fan noise on your mobile Android or iOS device. It is the perfect fan to sleep with at night especially when traveling. Based on our most popular box fan sound, users can create unique fan noises by customizing the speed of the fan motor and the speed of oscillation. Simply slide each of the bars to find the sounds that are perfect for you. The Fan Noise Generator app features a simple and modern user interface that remembers all your custom settings so you can quickly launch, play, and sleep.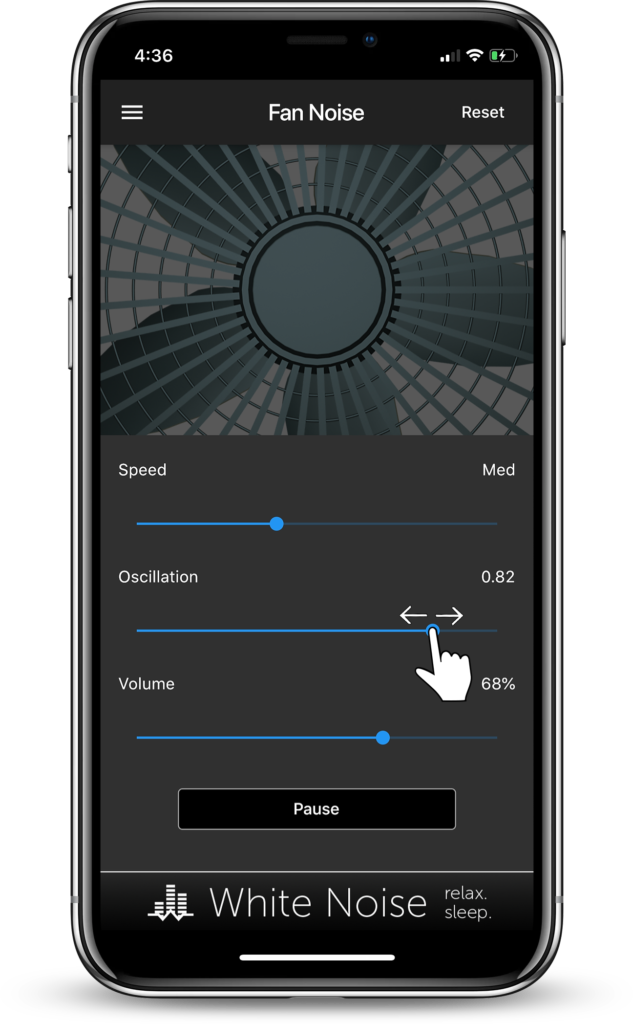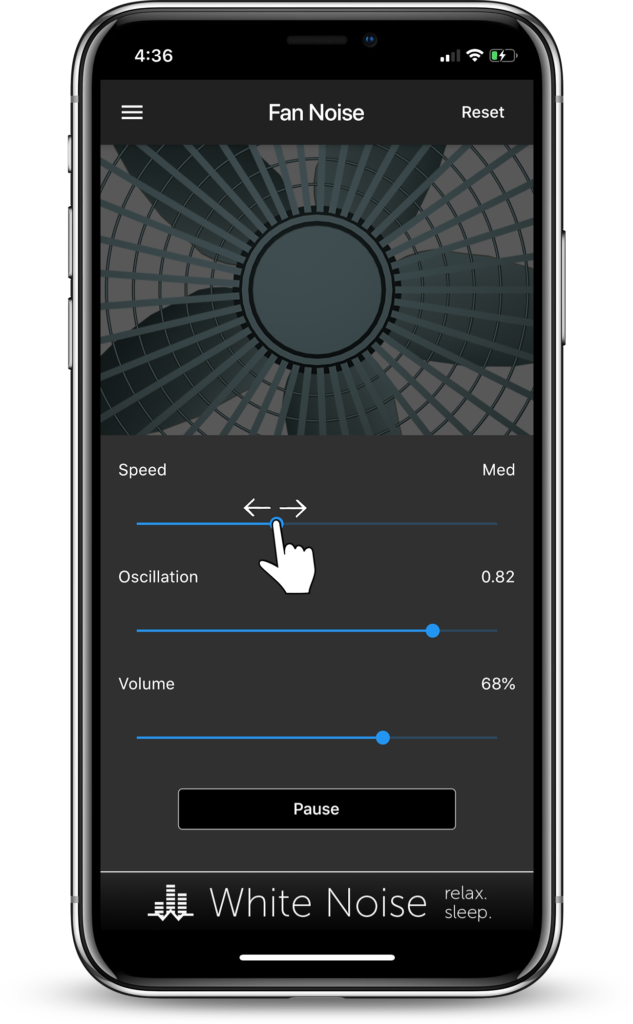 Free Download
Available for free download on the Apple App Store and the Google Play Store!
Not only is the Fan Noise Generator app great for traveling, but it can also be used to soothe fussy, crying babies and mask tinnitus (ringing of the ears). TMSOFT has over 10 years of experience helping people relax, sleep better, and feel better with the acclaimed White Noise App.